As you know couple days ago I announced that I will giveaway 3 of my books to 10 people. In this post, you will see the names of the winners. Thanks for the all participants and I am glad to share my efforts with the community. Also I have many new connections who I can provide useful content by the time. At the end of the post, you will see another surprise by me!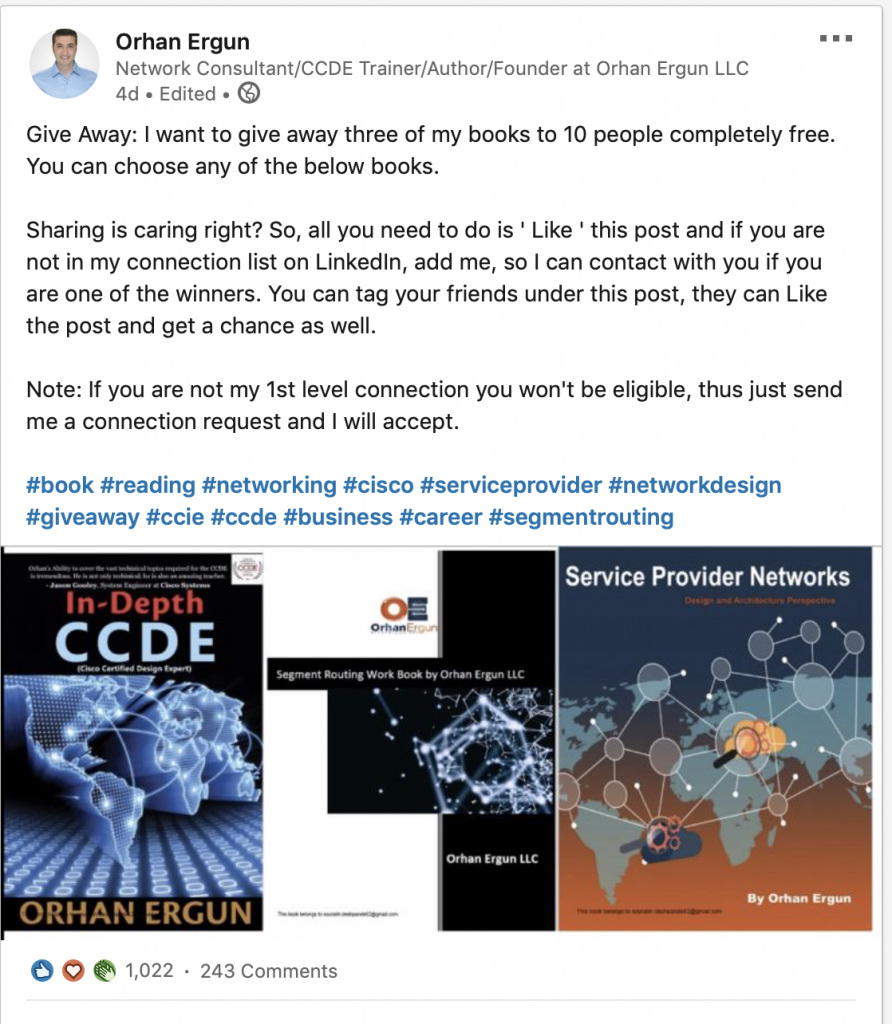 1022 people liked it, some of them was 2nd level connection while they liked, and some of them applied after 11pm gmt+3 on Sunday Feb9, 2020. Thus, 894 people were counted as eligible. Random name picker on https://commentpicker.com/random-name-picker.php was used to pick the names. List of the people who won the books as below. We will be connecting them to learn which book they want to receive from us.
Akinfemi Akinyanju
Dennis Krulac
Vannaro Mao
Navid Yahyapour
Vuthha Seang
Marius Viotel Nastasa
Luca Banfo
Ahsan Mateen
Abderrahmane Bendaoud
Siva Ntshobane
Hassan Shah
I would give the books to 10 people but one of my LinkedIn followers wanted to give one book as a gift, thus we selected 11 people. Thanks IGHO, excellent behavior.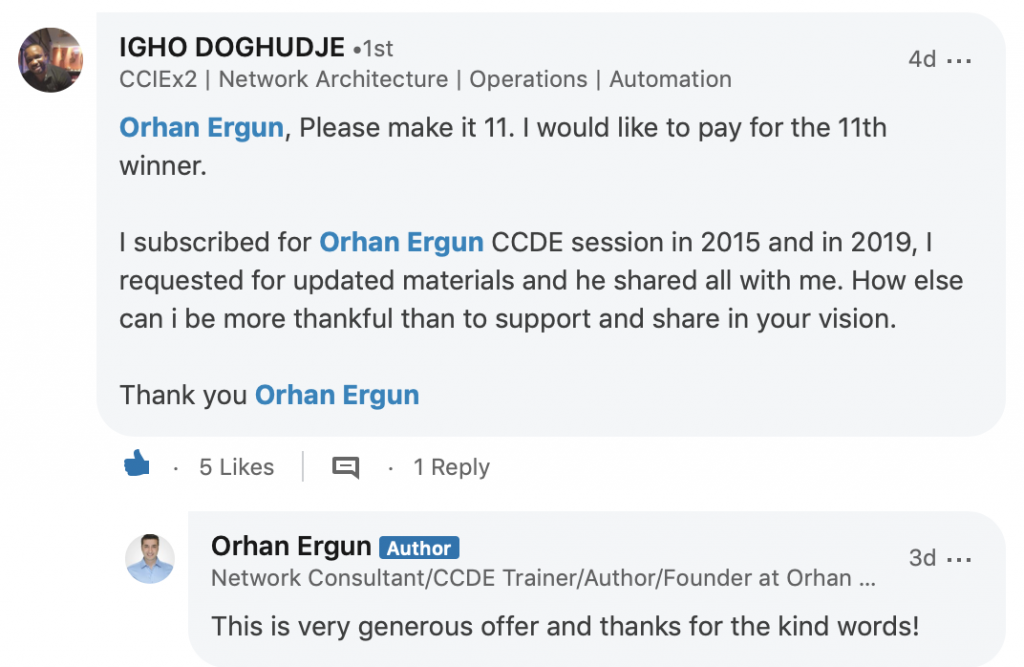 During the giveaway campaign, I have seen very helpful people, have a look at below one.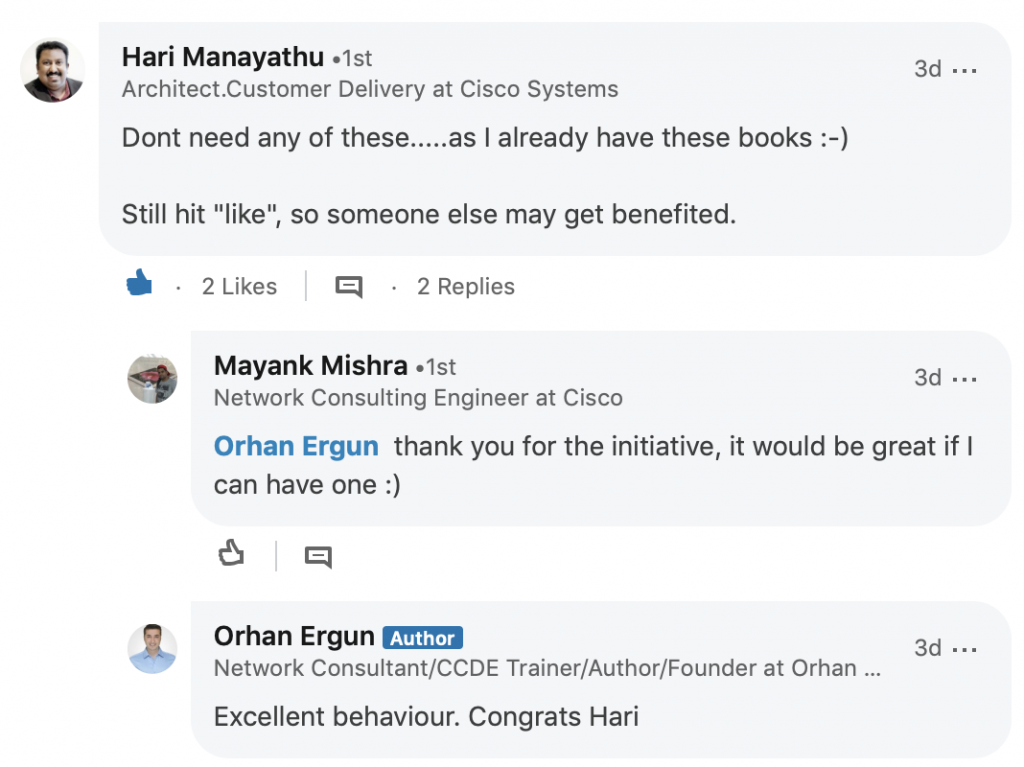 Thanks all those participant. You love reading! Thus, maybe another help, I want to give anyone who read this post ' Any of my books till Feb 15,2020 ' will be $25 by using the below links.
Service Provider Design and Architecture