Are you considering pursuing your CCNP (Cisco Certified Network Professional) certification?
If so, you're likely eager to learn everything you need about the process and what's involved.
This blog post will try to answer some of the most popular CCNP ENCOR FAQs.
So if you're ready to learn more about the CCNP ENCOR exam, keep reading this post we've made for you!
1. What exactly is CCNP ENCOR?
The CCNP ENCOR certification is a professional certification that validates an individual's skills and knowledge in architecture, virtualization, infrastructure, network assurance, security, and automation. With a CCNP ENCOR certification, professionals demonstrate their ability to plan, implement, verify, and troubleshoot local and wide-area enterprise networks.
Individuals interested in pursuing a CCNP ENCOR certification should have a strong understanding of control plane protocols such as OSPF and EIGRP, routing protocols BGP and IPv6, network device security measures, network automation using APIs, VXLAN EVPN, as well as overlay tunnel technologies like DMVPN.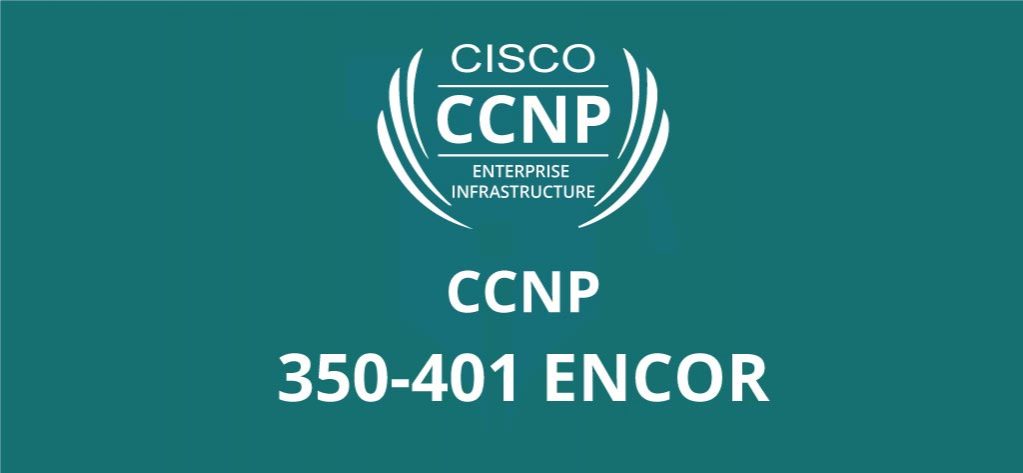 We should also mention that you have to take the core exam (ENCOR 350-401) and then take a concentration exam in one of the six topics above.
2. Who should take the CCNP ENCOR exam?
The Cisco CCNP ENCOR exam is intended for network engineers who have at least one year of experience working with Cisco routers and switches and want to demonstrate their skills in enterprise networking.
Candidates for the CCNP ENCOR exam should be familiar with the full range of Cisco IOS software features and should be able to configure and troubleshoot routers and switches in a campus network environment.
They should also be able to design and implement secure VPNs and understand the basics of routing protocols such as OSPF and BGP.
3. How much does it cost to take CCNP ENCOR exam?
The cost of taking the CCNP ENCOR exam varies depending on the country in which you take the exam.
In some countries, the tax is different. On the other hand, the CCNP ENCOR exam cost is $400, plus taxes.
4. Is CCNP ENCOR worth it?
Yes, CCNP ENCOR certification is worth it. Earning your CCNP certification shows you have the skills and abilities to manage Cisco networks efficiently. It also demonstrates your commitment to continuing your education and keeping up with the latest industry trends.
The CCNP ENCOR certification is valid for three years, after which you will need to recertify. Recertification requires passing either the current version of the exam or a more recent version of the exam.
Additionally, network engineers are the most sought-after people in the IT industry. The huge demand for CCNP-certified professionals in the industry makes things easier for you if you have the required certification.
5. How can you prepare for CCNP ENCOR exam?
CCNP ENCOR is an advanced-level certification that tests an engineer's abilities. The best way to prepare for the exam is to have extensive hands-on experience configuring and troubleshooting Cisco routers and switches in a live network environment.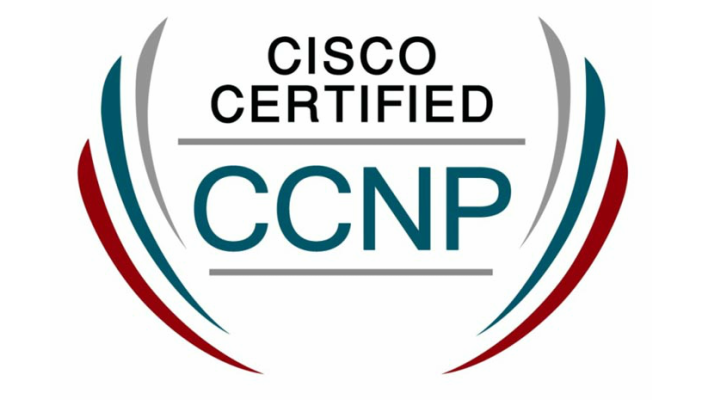 In addition, you should be familiar with the technologies covered in the exam, including VLANs, trunking, STP/MSTP/RPVSTP, HSRP/GLBP, EIGRP/OSPFv2/OSPFv3, IPsec VPNs, and DHCP.
You can find plenty of online resources to help you learn these technologies, such as the Cisco Learning Network.
You can also take a look at our CCNP ENCOR 350-401 course.
Let's Wrap It Up
The CCNP ENCOR certification is a highly respected and sought-after credential in the networking industry. Earning your CCNP ENCOR certificate will not be easy, but it will be worth it.
We hope that this CCNP ENCOR FAQ helps you with your plans. With our help, you can pass the exams and obtain this valuable certification.
Contact us today to start your journey to becoming a CCNP ENCOR-certified professional!