As an end user, I am always welcoming the "4G" Signal indicator on my mobile because basically for me this maps to a better Download Speed, good quality VoIP calls (skype, Hangout, Whatsapp, etc) , better Streaming, and HD Videos.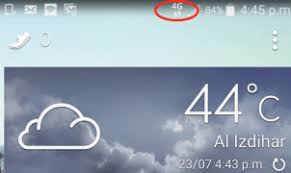 This article is all about the "4G" indicator. I am discussing the Evolved Packet Core together with the EUTRAN, Evolved Universal Terrestrial Radio Access Network Technologies that are realizing the 4G Service offered to end users. With Data rates above 100 Mbps and latency of milliseconds that enables the best video streaming and online gaming experience; One may think of 4G networks as a replacement for 2G/3G Network which is valid in some cases.
However, we see that the decision to "dismantle" 2G/3G is still in the operators roadmaps. Before we go through the LTE/EPC Network Setup, Let's list three main definitions and abbreviations that are closely related to 4G. LTE, Long Term Evolution: LTE is basically the Framework for delivering high-speed Data rates for Mobile and Data Terminals. It started with 3GPP R8 and it is commercially introduced to Markets with term "4G" although "4G" requirements are covered by LTE-Advance (3GPP R10)
EUTRAN, Evolved Universal Terrestrial Radio Access Network:
E-UTRAN is basically the Radio Access Network Part of the LTE system. It is represented by the e-NodeB replacing the old 3G RAN Nodes (RNC & NodeB)
EPC, Evolved Packet Core:
Evolved from the 3G PS Core, EPC is the Core Network for the LTE Framework. It consists mainly of MME (Mobility Management Entity), SGW (Serving Gateway), & PGW (PDN Gateway) replacing the Old SGSN & GGSN Network Elements. The LTE/EPC Network is a Flat All-IP Network. All Interfaces are over IP and no SS7, SIGTRAN, or Legacy Interfaces exist. Below is the high level Architecture of the Basic LTE/EPC Network setup with the corresponding Interfaces. EUTRAN is highlighted in yellow while the EPC is highlighted in green.

eNodeB:
The only EUTRAN Network Element replacing the 3G Node B & RNC. It provides all Radio Management Functions. MME, Mobility Management Entity: The main Core Signalling Node replacing the SGSN in 2G/3G.
SGW, Serving Gateway:
Core Network Elements that terminates the User Plane Tunnel from eNB. It has functions mapped from both SGSN and GGSN in 2G/3G.
PGW, PDN Gateway:
The Gateway CN element in EPC replacing the GGSN in 2G/3G.
HSS, Home Subscriber Server:
It presents a permanent and central subscriber database. One observation here is that the LTE is a pure Data Network that doesn't integrate with legacy CS Network. One may notice that eNB is not integrated to MSC/MGW the main nodes in the Circuit Switched (CS) Network that deliver voice service in 2G/3G. (Check the previous articles). The LTE network has brought some attractive Voice Solution such VoLTE (Voice over LTE) and VoWiFi (Voice over WiFi) which are very trending at this phase with many operators are keen to deliver voice services over LTE instead using the legacy voice Solutions over the CS Network.
The Report from GSA, Global mobile Suppliers Association is bringing some interesting figure about the LTE adoption across the world. Q1 2016 results has showed that there are currently 1.292 billion LTE subscribers worldwide and that represents a 100% Yearly growth compared to last year which recorded 647 million Subscriber in Q1 2015! By Apr 2016, 55 operators have launched HD Voice using VoLTE and 126 operators are investing in Voice over LTE; that includes Demos and PoCs. Around 4XX Smartphone models are declared to support VoLTE.
LTE is literally the long Term Evolution that gives a boost to Mobile broadband capabilities enabling the introduction of evolutionary services such as VoWiFI and development of subsequent technologies such as 5G, NB-IOT, Network Slicing, Cloud Computing, & others. I hope that was beneficial as an introduction to LTE/EPC Network. See you in the next article.