I have been seeing this discussion on social media, especially Linkedin and Twitter for some time. In this post, I will be sharing my opinions on it and hope it can help the decision of some Network Engineers who follow our blog.
As of 2022, you may realize that many Evolving Technologies getting a lot of attention and I think, most of them deserve the attention.
These are SD-WAN, SDA, Cloud Computing, Network Automation and Programmability, SDN, IOT we can say.
Of course, there are many other technologies if you are dealing with Security, Wireless, Service Provider, Datacenter or many other domains of IT.
But, as a certification, if we remember the subject of this post: Is CCIE still worth it in 2022?
CCIE is not just a technology but as a certificate, deals with many technologies and products.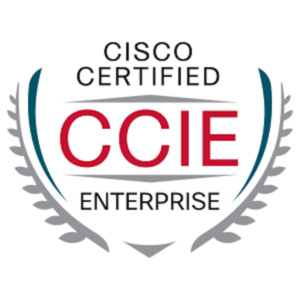 And, there are many different CCIE Tracks. CCIE Enterprise is the most popular one and I will give my examples by using CCIE Enterprise Infrastructure Exam as it is the by far most popular and most well-known by the Network Engineering community.
CCIE Enterprise Infrastructure exam doesn't only cover the traditional technologies, such as OSPF, EIGRP, BGP, Multicast, MPLS, etc. but also it covers many new Evolving Technologies such as SD-WAN Viptela, SDA, Network Automation, and Programmability.
Before CCIE, you need to deal with some level of these technologies in CCNA and CCNP tracks as well.
So, if you want to become CCIE, you need to be quite familiar with these new technologies anyway.
Even Cloud computing is the part of CCIE and CCDE exams and we can fairly say that Cisco exams are following the recent trends and technologies, and Cisco tries to ask these questions in their CCIE and CCDE exams.
So, yes definitely it is worth it to get CCIE in 2022.
There are many CCIE related questions in this blog and, maybe another quick question I should answer in this post.
Who should get the CCIE?
CCIE is an Expert level exam and if you are dealing with the expert level of operation and troubleshooting, you should aim for it. If you are doing design, there are Cisco's design exams for it. ENSLD and CCDE exams are for it and we have these trainings on our website as well.
We will continue to help your all Cisco exam hopefully and recommend you to check other blogs and the courses on the website!.