What is Carrier Hotel?
Carrier Hotel is a Company that owns large buildings and rents out redundant power and floor space. And of course, attracts many Telco's and Carrier networks to the building. They often leases off large chunks of space to Service Providers or Enterprises. These companies operate the space as a datacenter or as an Office space. Carrier Hotel doesn't provide IP, VPN, MPLS service.
This post is shared based on the information from my latest book 'Service Provider Networks Design and Architecture First Edition'. If you want to understand telecom (Distance communications) and Service Provider Business, I highly recommend you to purchase this book.
The carrier hotel, like Telehouse, does not operate an IP network and does not offer any services usually available from the "Datacenter". In this case, the datacenter would be the party that at least will offer IP, Cloud, IXP and additional datacenter services such as management, security, equipment lease, colocation, remote hand etc.
A carrier hotel doesn't deal with few rack spaces or small rack units. They generally do not have services like remote hands, IP, Cloud, or other typical datacenter services.
Companies that classify themselves as a Carrier Hotel usually lease space out in big chunks, often floor by floor. On the other hand, the people that offer datacenter services usually sell the space by the Rack Unit or by the entire Rack/s. IP services is almost always a part of the offering with the datacenter business as well.
A Carrier Hotel is generally run by large management companies and have more close relationships with carriers and providers for connectivity. They are usually one step higher on the food chain.
They provide large spaces to the Service Providers or Enterprises (Content, OTTs, CDNs and many other Enterprise types) and in turn their tenant builds out their POP, Datacenter or Office location inside the Carrier Hotel.
In general, a Carrier Hotel company is in the real estate business but related to some degree into the I.T. business. On the other side, Colocation or Datacenter business tends to be an I.T. business related to some degree into the real estate business. In the Colocation or ISP Datacenter, they may have limited number of Carrier/Telecom Operator choices.
There is also Carrier Neutral Datacenter (which will be explained in the next chapter), which many different carrier networks are hosted. As an example, Equinix is a Carrier Neutral Datacenter, which has 200 Datacenters in 24 countries on 5 continents.
As an analogy, a it is more like a Carrier Neutral Datacenter. Generally there are so many Carrier choices, so ISPs, Enterprises and any tenant of the building (Carrier Hotel) can receive the service from any Provider.
Carrier Hotels are the huge connectivity hubs in major cities that bring together dozens (and sometimes hundreds) of networks and providers. They house large amounts of data center and telecom facilities, but typically also have office tenants.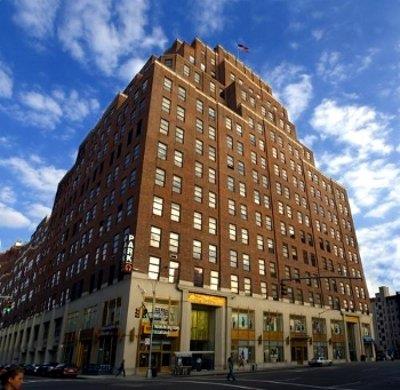 Figure 111 8thAvenue Carrier Hotel – Google Office and many other Carrier and ISPs Located
Example of a Carrier Hotel is 111 8th Avenue, NYC. This building is the third-largest building in New York City with 260 thousand square meters of space. Google's New York office is located here along with many other large companies including MCI, Sprint, Level 3, Qwest.If you liked this post and would like to see more, please let me know in the comment section below. Share your thoughts so I can continue to write similar ones.